You can order using e-cart function:
Select a product, then click the yellow button to upload your item to the shopping cart.
After adding the item to the cart, you will receive a message that you have inserted.
When you have finished choosing our products, turn on a shopping cart where you can fill in the necessary details, the necessary information related to the order and its details. And send a request.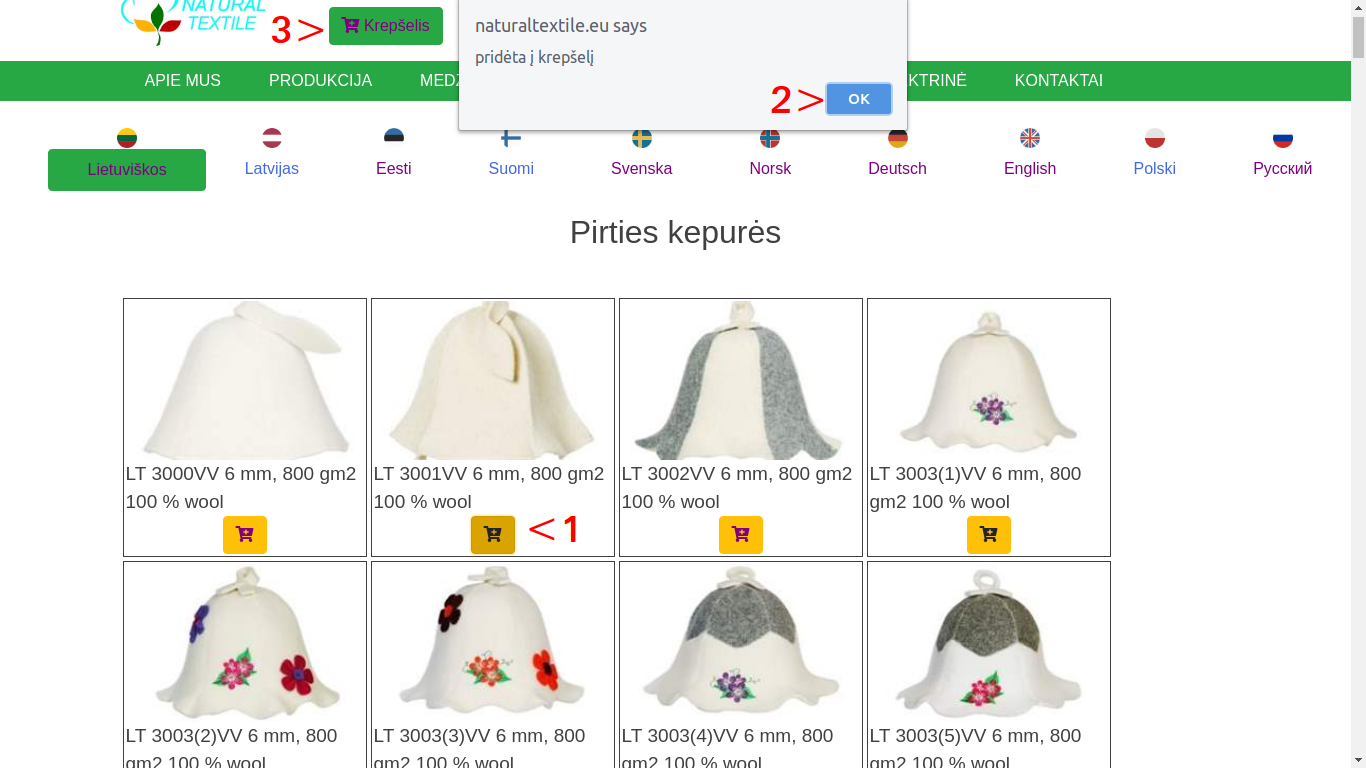 Goods can be ordered by emailing or calling us. Select an item from a catalogue, mark down their titles, codes and the required quantity. If the selected item is in stock, we will send it to you next day by courier or another preferable way. The speed with which your individual order is processed will depend on our workload and the size/number of items. Payment shall be made in advance according to an invoice to the specified bank account. Deferred payment may be possible for regular customers after the conclusion of a cooperation agreement. Goods can be delivered to anywhere in your selected country. The price of delivery depends on the destination country and the weight of the shipment.